Horse paintings for sale
This new series of paintings is a culmination of style explorations that has allowed me to incorporate my love of paint strokes with the impact of realism, while finding ways to voice my lifelong delight with equine form and motion.
In the past year in particular, I have focused my creative endeavors on painterly realism, and practicing methods and technique that allow me to express some of my view of the world: the splendor of the play of light, the composition of shapes, and the motion and transient nature of what we see.
I have always been drawn to the soothing tones of a simple color palette, and I find great joy in working on a midtone background then darkening the shadows, pulling out the highlights, and moving the viewer through the scene through use of detail and contrast.
Paintings can be purchased as prints, or if you are interested in the original canvases, please inquire to see if they are still available. Please contact me at
rose @ illustrations.com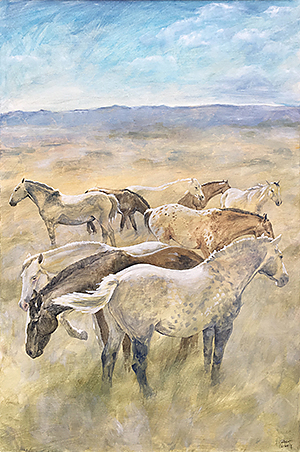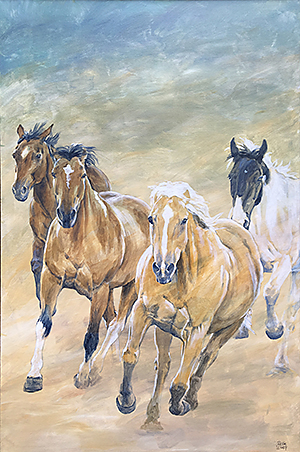 Acryllic on canvas, 24" x 36"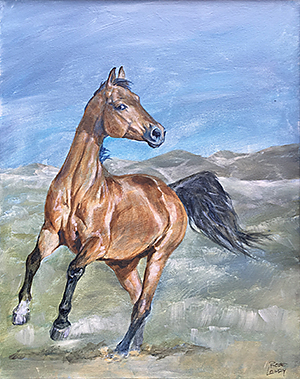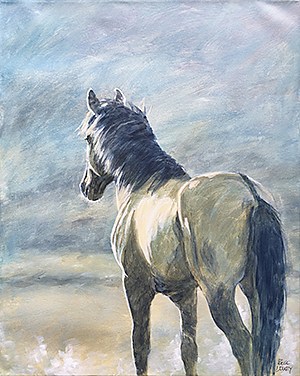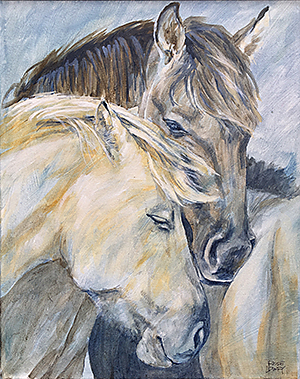 Acryllic on canvas, 16" x 20"